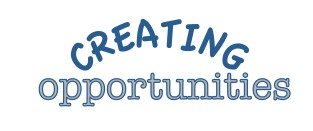 Dear Gabrielino Families,
Welcome to the 2016-2017 school year at Gabrielino High School. I have enjoyed welcoming back all the upperclassmen and meeting our new ninth graders. Each year our students amaze me with their commitment to achievement in and outside the classroom. I am anticipating another successful year for everyone in the Gabrielino community.
When the school opened in 1994, the goal of the faculty, staff, parents, and students was to build a school that would be recognized not only in San Gabriel, but also at the state and national level. We have achieved this again, as evidenced by the accomplishments earned during the 2015-2016 school year:
"U.S. News and World Report

" magazine named Gabrielino High School one of the best public high schools in the nation for the ninth year

Gabrielino is listed in the top 9% of high schools in the nation on the Washington Post High School Index for a fifth year

The Speech team won their 19th straight league championship, is the #1 Speech and Debate team in the nation, and is home to the 2016 National Champions in Duo Interpretation.
Girls' Volleyball won their 13th league championship
Boys' Basketball won their 5th straight league championship

Girls' Varsity Soccer won their third straight Mission League Championship

Girls' Basketball and Boy's Swimming won league championships

Multiple league individual championships, league MVPs, multiple teams in CIF playoffs, and players selected to All Area Teams

The Future Business Leaders of America (FBLA) took students to the State and National Championships

The GHS Marching Band placed well at all of their field shows, and the Orchestra earned Superior standing in festival competition

97% of the senior class will be pursuing post-secondary education; 57% of the class will be attending four year colleges and universities, 40% will be attending two-year colleges.
Over the last seven years I have asked the GHS community to "Go Forward", "Live the Vision", "Be the Difference", demonstrate "Excellence in Action", "Be Original", focus on "Inspiring Imagination", and to "Think Big". Each theme spoke to where we were as a school in that particular year. The 2016-2017 school year finds GHS at the beginning of a new cycle of initiatives. With new initiatives comes new opportunity. The district technology initiative will enable all students to interact with content through embedded technology. Our new GHS math courses will enable seniors who struggle with math to experience mathematics from a practical approach. The revision of the ELD 3 class will offer our English Learners the possibility of earning A-G credit before moving to an integrated English course, and the Data Team will continue to examine data to determine next steps for ensuring our students complete A-G requirements. Each of these initiatives illustrates our school theme for 2016-2017. These programs are "Creating Opportunities" for Gabrielino students.
GHS has always been a unique place to learn. We have accomplished this by not being afraid to take risks. I invite our parent and booster organizations to continue to focus their work on "Creating Opportunities" for our students. Each year our parent groups award scholarships, provide resources for our athletes, support our musicians at field shows and choral competitions, and provide judges and concessions at speech and debate tournaments. I am grateful to all of them for their commitment and dedication to the GHS community. I am looking forward to working with them again in "Creating Opportunities" for our students.
I feel blessed to work with the exceptional GHS staff, students, and parents. Together we will continue the tradition of excellence that has made Gabrielino one of the top schools in the San Gabriel Valley.
Best wishes for a successful school year and Go Eagles!
Sharron Heinrich
Principal
2016-2017 School Theme: "Creating Opportunities"
School Motto: Pride – Tradition – Honor
The Mission of Gabrielino High School: A Commitment To Constant and Never-Ending Improvement (CANI)
Vision Statement: Building Upon the Strengths, Talents, and Passions of All Students