College Prep Transition Class: A Good and Lasting Impression
College Prep Transition Class is a course for incoming freshman at Gabrielino High School that prepares students for the rigor of high school and supports their post-secondary planning. Ms. Maria Celis teaches all five sections. Students are switched to Health with Mr. Kent Monteleone at the turn of each quarter.
In College Prep Transition Class, the course curriculum is divided into eight units that focuses on familiarizing students with school resources, campus community, peer collaboration, academic and career planning, and technology.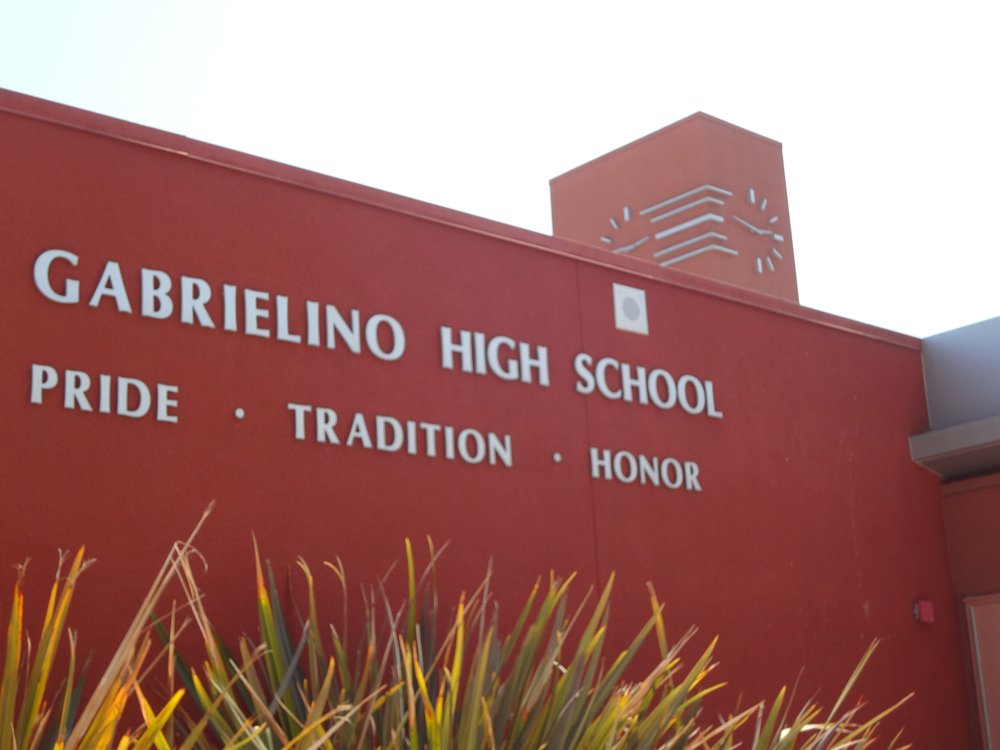 Due to the collaborative nature of the assignments, instructional time is utilized for group classwork with few but meaningful homework assigned to investigate topics with persons outside of the school setting. All students have access to and use classroom-issued Chromebook laptops during class time. Daily, students log into their student Google accounts in order for their work to be submitted, reviewed, and graded through the course's online Google Classroom.
Current GHS freshman have already experienced some unique events such as a Q&A with ASB, voting for candidates in the Youth In Government program, college presentations, and video conferencing with working professionals. As well, freshman have worked together to design community posters, plan their high school courses, research colleges, prepare for mock job applications and interviews, and create online portfolios.
Overall, students have expressed satisfaction and continued interest with what the course has offered so far. Some upperclassmen have been heard to say that the College Prep Transition Course should have been available to them when they were once freshman. Based on the student quotes below, it is no surprise that College Prep Transition Class has been a valuable addition to the freshman experience here at Gabrielino High School.
"I'm getting ready for the next step in life" –Lawrence Ly, 9th grade
"This class is teaching me how to be a mature and responsible young adult as well as how to plan for a bright and successful future" –Araceli Bonilla, 9th grade
"This is the one class that doesn't stress you on work, but instead guides you to have a wonderful time at Gabrielino High School and help achieve more for your future" –Raymond Liang, 9th grade
"I feel like this class really helps you plan for high school and college!" –Osiris Sesma, 9th grade
Below is a design created by another 9th grade student who used the skills she learned from an online design tool taught in a previous class assignment.