Screamin' Eagles Speech & Debate Alumni
Leo Wong (2010) Receives National Honor
Four years of being a member of the Screamin' Eagles gave him the drive and work ethic to succeed.  Winning the State Championship and being on the stage at the National Tournament gave him the experience to learn how to accept awards. 
This fall, the former Duo and Humorous Interper was recognized as one of the 100 People Who Make Advertising Great by the 4A's (American Association of Advertising Agencies) for 2017.
"It was a very fancy place, a very nice dinner and a very special night" the former Duo State Champion commented in a recent interview. 
Leo left the warm So. Cal. weather and now works as an advertising account manager in New York for clients like Google Pixel, Scion and Timex.  He uses the skills he learned in speech and debate not only in his job but to help make his industry more multicultural.  "When we don't intentionally include, we unintentionally exclude," he says.
After all these years away from the team, Leo still claims his greatest feat is leading the "I was right" game against his former coach (editor's note: the score card is still in the speech room and the game will continue until the coach is ahead).
Way to go Leo.  We are proud of you
After graduating from GHS in 2010, the 3x State Qualifier (2010 DUO State Champion) and 2x Nationals Qualifier (2009 HI Quarter-Finalist & 2010 DUO Semi-Finalist) picked up and relocated to Syracuse, New York where he studied advertising at Syracuse University's S.I. Newhouse School of Public Communications. During his time in the orange nation, he was involved in a variety of organizations, ranging from TNH (the student-run ad agency) to Otto Tunes (an all-male a cappella group) to Phi Delta Theta (a social fraternity), among others. He also was honored with some of the top remarks at SU, being named a Remembrance Scholar and a University Marshal.
His experience performing in DUO and HI and also as a DUO event leader with the Screamin' Eagles is the crux of all of his successes. The program not only made him a confident and eloquent individual, but also one who was a leader, empathetic, always up for a challenge, and and passionate in helping others. Leo is truly thankful the various coaches for having faith in him, as this is what ultimately gave him the drive to take risks and be comfortable with change
After graduated from SU, he began his career at advertising agency DigitasLBi in San Francisco working as an Account Executive on eBay, then an Associate Digital Media Planner & Buyer for Taco Bell. A year later in 2015, he made the move to NYC to work as an Associate Account Manager at award winning creative advertising agency, Droga5. During his tenure at Droga5 (where he still resides), he's had the chance create some amazing work for brands like Scion, Toyota Mirai, Google Pixel, and ONE.
Outside of his career, Leo remains a passionate SU alum, making frequent visits back to campus to speak to students in addition to serving on the Generation Orange Leadership Council focusing on engaging young alumni. He has also developed a passion for diversity & inclusion as a proud alum of the Multicultural Advertising Internship Program (where he was also named the 2013 Intern of the Year), ADCOLOR Futures (2013), and AAF's Most Promising Multicultural Student Program (2014). Leo has made it a personal mission to cast a lens of diversity with everything that he does in addition to helping others that come after him however he can. He currently serves on the MAIP Alumni Association's Executive Council, is heavily involved in D+iQ (Droga5's Internal Diversity & Inclusion Committee) and leads Droga5's account management summer internship program. 
Max Wang (class of 2015)
            Max Wang is a current sophomore at George Washington (GW) University studying Economics and minoring in History.  Max's dream/goal is to pursue a career in law enforcement analytics, with an emphasis in mathematical approaches to solve law enforcement problems in America. 
            Max says, "it may sound cliché and silly, but being part of a large team like Gab speech has, if anything, solidified my desire to serve my country."  Max wants to make a difference, and he believes in order to do so, he has to recognize the importance of the bigger picture.  He believes you need to appreciate the history in order to effect the future.  Max points to hallmarks in the Screamin' Eagles' history, "While I was still in high school (2013), Jenny Vuong became the 2nd National Champion that Gabrielino produced. While I've been in college, I have kept up with my team and am proud to boast about Gabrielino Speech making history in 2016 by finishing the year as the largest speech team in America (as ranked by the NSDA website) and the Twins becoming the latest National Champions the program has produced."
            The former OPPer also understands the vast and amazing history of George Washington University.  The same classrooms in which he learns sat the likes of: Dana Bash (CNN White House Correspondent), Kerry Washington (Scandal and a lot of movies including Django Unchained), Kelly Anne Conway (counselor to the President), Jacqueline Bouvier Kennedy Onassis (JFK's wife), J. Edgar Hoover (first FBI Director), Ina Garten (hostess of The Barefoot Contessa), Colin Powell (Former Secretary of State), J. William Fulbright (the namesake of the Fulbright Scholarship), cosmologist Ralph Alpher (worked on the Big Bang Theory-the origin of the universe, not the television show).  All of these people attended GW and went on to do great things with their lives.  Max's inner extemper points out GW filmed a special episode of the Colbert Report in their auditorium.  Max understands, like his university and the Screamin' Eagles, he can make history.   
Max notes that, George Washington University is not regarded as the most academic school in the country.  People don't mention it in the same breath as Harvard, Stanford or MIT.  He says the same can be said for Gabrielino.  Other local high schools are often given more respect for their higher test scores and income tax brackets.   Max says, "that does not stop us Eagles, however, because what we lack in good scores, we make up for in passion.  And as I learned as a member of the Screamin' Eagles, passion matters.  Gabrielino Speech has that passion, and the alumni from the program have taken that passion and applied it to their lives. 
The four year member of the Screamin' Eagles has been volunteering with Campus Kitchens and the United Service Organizations, helping veterans who have served our country enjoy a little hospitality stateside.  As a photographer (soon to be staff photographer) of the GW Hatchet, the school newspaper, Max uses hard work and technical skills- two traits he credits learning from his time with Gab Speech-to contribute to an award-winning college newspaper.  Max will also be once again working at his old stomping grounds, Philmont Scout Ranch, during the summer of 2017.  In his free time, when he isn't doing photography or errands, Max follows GW Basketball (pictured right with GW Basketball forward Tyler Cavanaugh).  When he returns to San Gabriel, he makes sure to visit Gab Speech to help coach his favorite event, OPP. 
Leonid Liu (class of 2010)
Leo lives in Washington, DC, where he uses science and technology to help progressive, social-justice groups win elections, mobilize supporters, and change minds. A big believer in grassroots organizing, he also works with immigrant-led groups in DC to define and expand sanctuary-city policies and immigrants' rights. 
It's true that "Leonoid" wouldn't be where he is today without the experiences he had as a member of the Gabrielino Speech and Debate team. Although he only competed in Original Oratory between 2007 and 2010, in some ways he thinks of his journey in oratory as lifelong. After all, it was in writing his first oratory that he learned he could use his unique voice to elevate the perspective of people who have historically been left out. Nearly ten years later, it is something he still tries to do every day.
A four-year speech kid, an event leader, a team captain, and the older brother to two other Screamin' Eagles, Leo can name dozens of reasons why being part of the Gabrielino Speech and Debate team can be such an awe-inspiring, formative experience. Leo says one of them is, "performing in front of strangers across the state and nation is a surprisingly good way to get to know yourself, your dreams, and your potential — which is invaluable no matter who you are."
Leonid has continued to accomplish incredible things since his days in the speech room.  Congrats Leo and best wishes for further successes
 Melody Mo (class of 2007)
Having grown up incredibly shy, being on the Speech team throughout high school had been a blessing for Melody.  She gained confidence, learned the value of hard work and began her journey of understanding the importance of communication. Even though she was always a nervous wreck before going up to deliver her 7 minute Extemporaneous speeches, she would always step forward and do her event.  There is no doubt she built up a sense of self-worth as a teenager throughout her time of having to again and again find the courage to speak - to be the only voice the audience is listening to in the room.
Melody also developed a sense of empowerment - that she is capable of making a change in this world - through doing events like Original Advocacy and Original Oratory. In these events, the student researches a governmental issue or one that's within humanity itself, and writes their speech in a persuasive manner.  Not unsurprisingly, she went on to study Political Economy, with an emphasis in International Development at UC Berkeley. During this time, she went to study for a year in Ghana.  Speech and Debate taught her to let her curiosity lead her - even if it was outside of her comfort zone or the country.  She remembers one of the lessons taught in the speech room, "lead a life doing what you love."
Even after her time studying International Development, the courage, the self-empowerment, the passion Melody started developing at Gabrielino continued to blossom.  She wasn't afraid of changing routes.  As the former State Qualifier says, "one's gotta follow their heart".  Instead of jumping into a career like most of her classmates, she decided that in order to help the world, she had to first work on herself.  It would be through traveling.  Melody traveled around the world, by herself, for several years with just a camping backpack. During her time in India and Thailand, she fell in love with yoga and bodywork. Having felt like she's gotten a taste of the more traditional view on bodywork, she is excited to study the more scientific side: Physical Therapy. Melody is in the process of applying to a Doctorate of Physical Therapy graduate program.  She would still like to "save the world" as she wanted to as a teen, but now through helping one person at a time.
Mary-Claire Sei (class of 2014)
Mary-Claire (MC) is currently in her junior year at Juniata College in Huntingdon, PA.  She is a double major in French and International Studies with a minor in Communication and hopes to work with NGO's that help women and girls in under developed countries receive a quality education. This year, the four year veteran of the Screamin' Eagles is abroad both semesters in France.
MC spent 3 weeks this past summer in the country of The Gambia in Africa and used all the skills she learned in speech.  She says, "I cannot put into words how invaluable the skills I learned during my time there (on the speech and debate team) have been.  To try and work in a country in which women are considered second class citizens, and moreover in a country that practices a rather conservative branch of Islam was certainly difficult at times. I had to learn not only to tailor my communication to my audience but also to make sure that I held firm and got my message across. If I had no experience speaking in public or negotiating conflict I would not have had the amazing experience I had".
Currently, MC is interning for L'OFII (L'Office Français de L'Immigration et L'Intégration) working to resettle primarily Syrian and Yemeni refugees in France. She continues to use the skills she learned while with the Screamin' Eagles in her life today.  She says, "the people I deal with on a day to day basis come from all over the world and to communicate effectively you must be willing to take the time, to listen carefully and to confront the mistakes you make with a deep breath and a smile. All of these communication skills I use daily in my internship and in my life, I learned for the first time in speech and debate. I look forward to using these skills in India and Thailand in winter, 2018 as I participate in a course specifically geared toward incorporating local women into NGO's and other international aid organizations."
After graduation, MC hopes to join the Peace Corps and work towards a Masters degree in International Studies with particular emphasis on female education in third world countries.  She says, "I am so thankful for the skills that the Speech program gave me and hope it continues to be a strong program at Gabrielino high school for many years to come."  Mary-Claire has done amazing things in only her third year of college and her future is bright.
Kevin Ye (class of 2011)
One of the incredible and unique traits of the speech and debate room at Gabrielino High School is you never know what alum is going to walk through the door.  Nowhere else in the district is there a place where more alumni who have achieved high level success on a State and National level return.  Nowhere else is there a place where more former champions- both of trophies and attitude-are likely to appear.  Nowhere else can students be influenced by those former competitors who once sat in the very same desks as they do.  
Many lessons offered to the Screamin' Eagles do not fully digest and/or develop until many years after they leave Gabrielino.  The willingness and eagerness of so many of the program's alumni to give back to their team is indeed a blessing for all the current competitors.
Recently, Class of 2011 alum and former Team Captain Kevin Ye stopped by the speech room.  The former National Finalist in Extemp talked about getting his new job in finance after graduating from New York University.  In typical "Ye-haw" style, he offered tutoring not only for those in the speech office, but shared some thoughts on the extemporaneous speaking events for all to learn.
"In many ways, the lessons one receives from Extemp are almost certainly self-evident, in that skills such as improvisation, cultural and political awareness, and methods of argumentation will aid you whether you are conscious of them or not. Rather, I'd like to just express something perhaps a bit too romantic and lofty, so that at the end of the day, if an Extemper leaves and is unwilling to pick up another copy of The Economist, perhaps there is one question he or she would still like to answer.
In its simplest form, Extemp represents a vigorous reading and dialectic of the world which is both immediate and distant to us. It demands that we distill complex topics and arduous government decisions into a form that is accessible and meaningful to our audience. How we do this is simply one piece of the puzzle, but perhaps what is often left unsaid is that Extemp demands an attempt on our part to see and recognize our position in the world as it is. 
I can only hope that the reason we reduce irreducible concepts into digestible speeches is not to receive accolades and acclaim, but rather to develop perspective and answer the interminable question of how that paradigm shapes our approach to life. 
Thus, I would advise all Extempers, not necessarily to embed ourselves in policy journals and newspapers, but to maintain that instilled spirit of intellectual veracity, an inexhaustible search for truth about the human experience that informs both our thirty seven minute rounds as well as our understanding of a broader human condition. The modern era requires perspective, no, an informed perspective, more than ever, and nothing is more valuable than that.
I leave you thus with words from the late Umberto Eco. Eco talks specifically of reading, but his central theme of developing a vista of worldly perspective is pertinent in itself.
'An illiterate person who dies, let us say at my age, has lived one life, whereas I have lived the lives of Napoleon, Caesar, d'Artagnan. So I always encourage young people to read books, because it's an ideal way to develop a great memory and a ravenous multiple personality. And then at the end of your life you have lived countless lives, which is a fabulous privilege.'"
Congrats to Kevin Ye on his new job, and best wishes for much future success.  Thank you for taking some of your time to come and visit your team.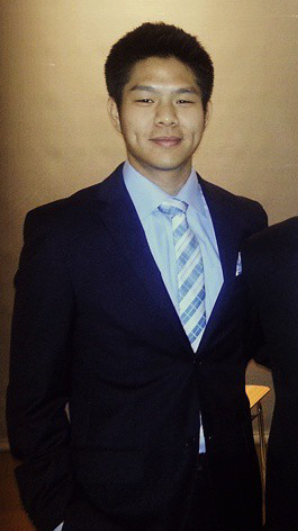 Sean Lo (class of 2009)
Sean is currently in his third year at Harvard Law where he is working and studying to become a public defender. Gabrielino's Speech & Debate Program has equipped him with invaluable skills that are applied every day in his practice. Audience analysis and polished speaking are essential in the courtroom, but the Screamin' Eagles go far beyond that. The coaches broke effective speaking down to a science, and have instilled in Sean a deep understanding of all the subtleties and suppleness of powerful communication.  The former National Qualifier in both Duo and Congress (14th in America) has learned to command his presence as well as the emotions and energies at play within each moment.  He strives to create genuine human connections every time he's in front an audience.  Sean has been able to passionately fight for truth and justice on behalf of the innocent, and love and compassion on behalf of the guilty.  He says, "though it has been over 7 years since my last speech tournament, I continue to repeat the one of the tenets of GHS Speech & Debate every time I prepare for trial: Preparation. Preparation. Preparation.
Tracy Trang (class of 2006)
Being a part of the Speech and Debate team was one of the highlights of Tracy's high school career.  Yet the former Captain probably didn't realize as she wrote and performed her Original Advocacy about health care reform how much of an impact it would have on her entire life. 
After graduating Gabrielino High School in 2006, Tracy majored in Psychobiology at UCLA. During her time there, she volunteered at the Veterans Hospital and regularly participated at health fairs to help the underserved. Realizing her interests in health care, she pursued pharmacy at UCSF, where she developed a strong interest in clinical pharmacy. She completed a one year postgraduate pharmacy practice residency at Kaiser Permanente, and just finished her second year postgraduate residency specializing in Infectious Diseases at UC San Francisco Medical Center.  Tracy says, "I absolutely love what I'm doing, precepting students and working with physicians to manage patients that have serious, life-threatening infections." 
Team Captain Tracy is also thankful for her experiences on the Speech and Debate team at Gabrielino High School. She says, "I don't think I would have gotten this far if it wasn't for the confidence and communication skills that I had developed and strengthened through Speech and Debate. During my time at Kaiser Permanente and now at UCSF, I'm constantly using those skills as I regularly give presentations and lectures to physicians, pharmacists, and 120 student pharmacists."
Congratulations Tracy and Good Luck!

Richard Hsiao (class of 2003)
During his time in the speech room, Richard Hsiao was a force to be reckoned with. After 12 years, and outside of speech and debate, the same can still be said.  Although he is known by much of the team as a state and national finalist in United States Extemp his senior year, "Little Richie" also debated, advocated, and gave impromptus throughout his high school career.  Being in four events and leading the team helped to equip Richard with two major skills that have stayed with him since he graduated from Gabrielino in 2003.
As with many other alumni, the first is better communication skills. Although the three-time state qualifier and two-time national qualifier noted that "I am normally someone who does not speak much unless required and people are usually (pleasantly) surprised when I do," endlessly preparing speeches means that "I have an easier time getting my point across in written as well as spoken form."  Additionally, Extemp has enabled the alumnus to process information in a more organized fashion. The event "forced to me approach most things from a process-oriented view whereby I much strongly prefer to lay things out logically … and in a progressive design so that things flow better and from one issue to another," he said.
Since his days on campus, the Screamin' Eagle has soared to new heights by taking opportunities to visit Italy, Mainland China, Taiwan, and Hong Kong.  But despite seeing so much of the world, "Little Richie" still remembers much of the collective struggles he and his teammates faced to remain competitive.  Many friendships that he made came out of "all the work, late nights competing, early morning starts, and general lack of sleep on trips," he recalled. "Nothing reminds me more than seeing teammates (and even other competitors) working hard to be the best they can."
Richard has also taken flight in the workplace. After graduating from UCLA in 2007, with a major in political science and minor in public policy, the four-year senior worked for the federal government as an analyst before being involved in compensation consulting. He then branched out to do broad based compensation work, and is currently the compensation analyst for Belkin International in Playa Vista.  "I basically run analysis on competitive pay for all employees, administer and benchmark bonus programs and work on the merit/performance reviews for HR," he explained.  Outside of work, Richard is engaged and will be married in the coming months.
For the team gearing up for the 2016 season, "Little Richie" advises, "Enjoy the time you have with your friends and teammates. Don't be a part of the team unless you are able to enjoy your time. It takes too much effort for it to not be something you will look back on and really remember. Not to say it will be the greatest experience ever, but it is significant. Make the most of it."
Story by Debater, OIer and Extemper, William Khaine (class of 2015)
Tommy Du (class of 2008)
Tommy Du graduated from UC Irvine School of Law in the Spring of 2015.  While in law school, the former captain and national qualifier interned for the U.S. Attorney's Office, and argued a case in front of the Ninth Circuit for a civilly committed client who was denied medical treatment because of his race.  The debate skills he learned in the speech room will now be serving him well in the courtroom.
Good Luck Tommy.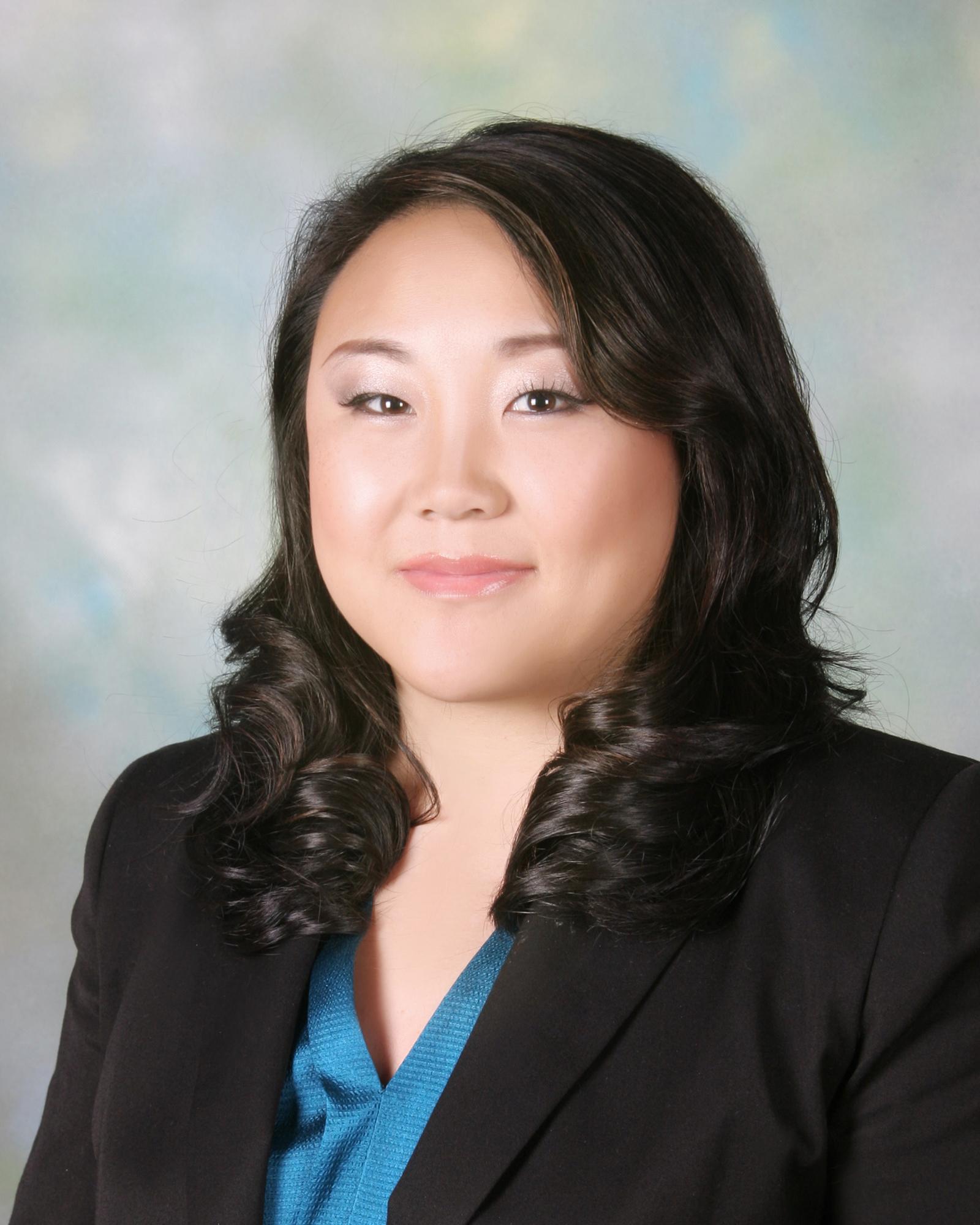 Victoria Ko (class of 2004)
Victoria graduated from Gabrielino in 2004.  She was a four year member of the Speech and Debate team and the Policy Debate Captain her Junior and Senior Year.  In 2009, the former ScreaPhilosophy, receiving honors, and a Bachelor of Arts in Political Science. Victoria graduated from USC Magna Cum Laude.
During her schooling, Victoria volunteered at the Los Angeles District Attorney's Office for the Victim Witness Assistance program and the Preliminary Hearing unit.  She also served as a Judicial Extern for the Los Angeles Superior Court where she gained her first civil litigation experience.
Victoria graduated from Southwestern Law School's two year, SCALE program in 2011, and began working for the Law Offices of Scott Warmuth.  She began as a law clerk in the Civil Litigation Department, became licensed, and was promoted to Associate Attorney in the firm.  The former policy debater has worked on matters related to civil litigation, personal injury, workers' compensation, criminal defense (DUI's and misdemeanors), family law, probate, immigration, business litigation, and employment law. Victoria also had the opportunity to second chair a probate and personal injury trial, both of which were successful verdicts.
Currently Victoria is a partner at a firm where she practices civil litigation, personal injury, workers' compensation, family law, immigration, employment, probate, criminal defense (DUI's and misdemeanors), and business litigation.  She is also committed to representing low-income clients referred by friends or family on a pro bono basis.
The former event leader is also the secretary of the Alhambra Lion's Club, fluent in Mandarin.  And because of her extensive experience in Policy Debate, she can speak all her languages faster than lay judges will be able to understand.
Emily Lam (class of 2006)

Emily graduated from CSULA's nursing school in June 2012 and completed her RN residency at Children's Hospital Los Angeles earlier this summer.  She performed so well at the hospital, they offered her a full time job.  The former Thematic Interper now uses her incredible optimism and energy as a pediatric nurse at the hospital caring for kids suffering from all kinds of medical conditions.  While the hours are long and the situations are often difficult, Emily loves her job and is making an enormous difference in the quality of her patients' lives.
Kevin Ha (class of 2011)
Gabrielino High School and Screamin' Eagle alumnus Kevin Ha graduated from University of California (UC), Riverside in 2015 with a major in biochemistry.  The three-year extemper and orator initially joined the team to improve his public speaking skills and spend time with friends, but it has now enabled him to succeed beyond Gabrielino.  "Learning how to organize my ideas onto paper, taking ownership by constantly working on perfect[ing] them, and then articulating them to people is an invaluable process I've gained from speech and still use for pretty much everything," he reflected.
After graduating in 2011, the two-time state qualifier has pursued the medical field with no holds barred, applying not only his insights he gained from speech and debate, but also those he obtained as an undergraduate student.  While "K. Ha" was not studying intensively, taking notes during lectures, and tutoring biochemistry, he has taken much of his time to support the Riverside community.
Since 2014, Kevin has become a part of UCR's Mini Medical School. The program "couples education with health by providing mobile presentations to community members on various health topics to increase health literacy," he stated.  But being a part of the Mini Medical School, in addition to learning as much as possible, has only added to other achievements that Kevin has been able to make.  The former Screamin' Eagle and state semifinalist has increased access to those who lack everyday resources through the Riverside Free Clinic. The biweekly health center provides free medical and wellness care to the community's undeserved population.  The environment that Kevin has immersed himself has also left a profound impact on him as well. "My experiences [at the clinic] have shaped my desires to be a primary care doctor in the future," he said.
"K Ha" will be a graduate student beginning 2016, when he will be studying at the UC Riverside School of Medicine.
Story by Debater, OIer and Extemper, William Khaine (class of 2015)
Oliver Sitt (class of 2011)
Ollie graduated from UPenn with a double major in International Relations and Economics.  Very soon, the 2-time International Extemp National Qualifier will be heading to Hong Kong to work in Sales & Trading, specifically in the Foreign Exchange desk.  Good Luck Ollie!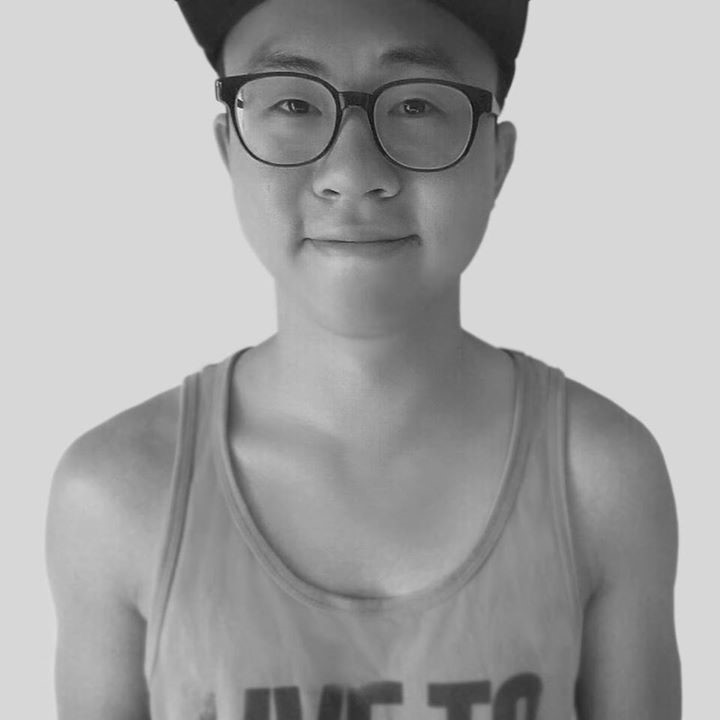 Kelvin Huynh (class of 2008)

Kelvin graduated from Gabrielino High School in 2008 having had a good end to four years in Speech and Debate.  He then went onto college at the Art Institute where he studied Game Art to eventually work as 3D/FX artist for a World Building Company.  The four-year team member participated in Humorous Interpretation and Duo Interpretation and during his senior year, won the California State Championship in Duo and qualified for Nationals in Humor.  Both those speeches remain as one of the top in those events and are still quoted around the speech room to this day.
However, he wasn't in speech just for the speeches or for making people laugh, he found the speech and debate team was more than just 200 people talking to walls–when and audience couldn't be found–they were people that he would always remember.  "The first thing I remember about the team is the people.  Always the people.  The bond and the closeness that everyone shared was a very unique experience," Kelvin remarked in our interview.  He didn't just take the people experience out of speech and debate, he also found it helped him to break out of his shell and talk to people more easily; which is a skill that will never be harmful in life.
When asked for advice about speech and debate for the current and future Screamin' Eagles, Kelvin remarked, "you get out of speech what you put into it and that it's not about the winning.  The advice had been repeated many times, but only because that advice is so true."  From his experience, it definitely shows. His senior year Duo didn't reflect one that was crafted out of hopes of winning trophies, but one that was crafted out of the pure joy of entertaining and making people laugh.  These are things every person entering or already in speech should take to heart.  Way to go Kelvin.  Best wishes.
Story by Matt Acosta (expos/duo/humor)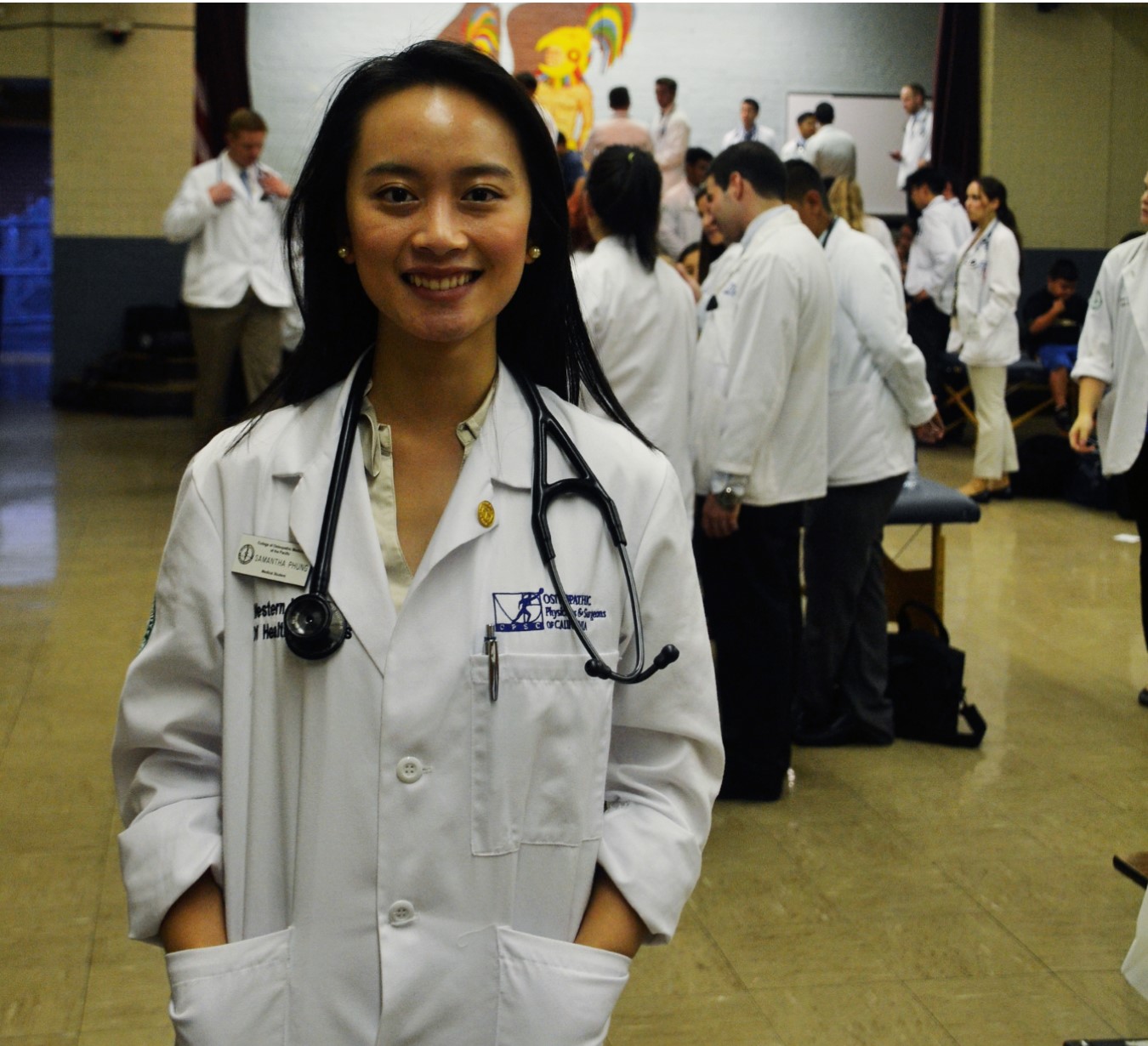 Samantha Phung (class of 2009)
Until graduating from Gabrielino in 2009, Samantha Phung adopted the event combo that has become increasingly less common over her three years on the team—Original Oratory and Original Prose and Poetry (with a year of Duo in between). As both a public speaker and interp-er, she was able to take inspiration and imagination to greater heights throughout her performances with the Screamin' Eagles.
Despite balancing Cross Country, Track, and being on the Urban Step Dance Team, Samantha was able to go
above the status quo, even emerging as the champion of the James Logan High School tournament in OPP, an especially competitive weekend in Union City. But she didn't stop at that. Placing 10th at the State Championships with a musical OPP, Samantha set the standard for a unique and lesser-done style of performance that combined dance numbers and science lessons into one memorable performance.
When her many successes as a Screamin' Eagle came to a close, Samantha took what she appreciated about science and pursued a Physiological Sciences Major, BS. at UCLA. After graduating in 2013, she moved on to Western University as a medical student, where she plans to graduate in 2018. Even though Samantha has endless amounts of responsibility on her plate now, she says that Speech fostered personal growth in ways that have carried over to life outside of performing. She said, "Speech helped me become less afraid of expressing myself, which is ironic because the whole activity is having other people judge each other. I became more critical at thinking and better at articulating my thoughts." She went on to explain that being challenged to be the very best she could also strengthened certain virtues like creativity, commitment, and compassion.
While the P's on the backs of our shirts aren't the only things that sum up this team, they have created many memories for Samantha. She recalls "hearing my audience laugh when I delivered my jokes in rounds or when it got dead quiet when I delivered a heart story" and knew that was when she "made an impact on people."
And the impact that the "tight-knit" team made on Samantha left her with a few words of wisdom for those who still have another performance in their future: "Don't be afraid to try new things. Be driven; hard work pays off. Don't care about what others think- care more about how you think of yourself. Friendships made here may last a lifetime."
Story by Caitlyn Cook (OO/OPP, Team Captain, Class of 2015)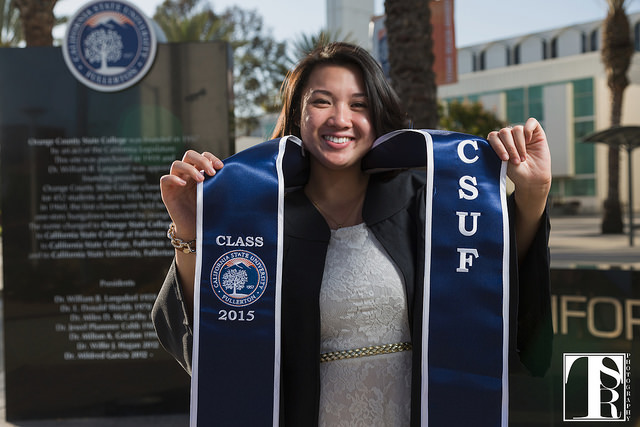 Pryscilla Truong (class of 2011)
Pryscilla Truong is a California State University, Fullerton (CSUF) graduate with a Bachelors of Art in Liberal Studies and a minor in Business Administration. With a love for knowledge, "Scilla" is passionate about applying concepts she has learned from her studies to developing membership retention programs for an international service organization (Rotaract/Rotary). Not only has she served on a team to create a two day immersion of volunteer service and culture, which doubled membership, she created the first mentorship program for incoming students interested in non-profits and community service. As a recent graduate, the two-time National Qualifier in Drama will be spending two months at the University of Arkansas interning with student services and then will begin a full time position with Amica Mutual Insurance as an Associate Accounts Manager in Rhode Island. In her spare time, she can be found rocking out to Taylor Swift or catching up on her favorite television show, Once Upon a Time. 
Sean Huynh (class of 2004)
Since graduating from GHS in 2004, Sean has been very busy in Hollywood. For starters, he adopted a stage name of Sean Wyn. He has worked as a stuntman and coordinator as well as film editing and fight choreography. The former Humorous Interper and OPPer has recently begun working in Action Directing. Sean has worked with Uwe Boll, Doug Jones (Hell Boy), Dominique Swain (Lolita), James Duval (Donnie Darko) Eric Roberts and Bam Margera. Sean has also worked on a Jackass spin-off show, Bam's Badass Game Show, Episode 2. For more information, here is Sean's IMDB site and bio:
Sean Wyn
Best of luck Sean. We'll look for you on the big screen.
Two State Champions Drop By For a Visit
It is common knowledge the one place in the entire school district where State and National Champions can pop in at any time is the Screamin' Eagles Speech and Debate room. Patrick Le (2008) and A.C. Slamet (2005) recently stopped by for a very very brief visit to say hello and spend some time in the speech room. "It hasn't changed in the five years since I've been here", remarked Patrick. The Oratory State Champion and National Semi-Finalist is currently working in the health industry under the Obamacare title in Sacramento. A.C., who had not returned in over seven years commented, "I remember my path to the Humor State Championship didn't allow for much else for a couple of months, but I wouldn't change it for a second. Speech has meant so much to me and taught me so much." A.C. is currently working on locations throughout the country on a ghostly reality TV series. Good luck guys!!!!
When Gabrielino was first created back in 1994, a group of parents, teachers and administrators came together with a vision. They wanted to create a public school that was unique, one that would be created from the ground up.
In 1994, the only students that attended Gabrielino — a high school created on site of a former elementary school campus — were Freshmen. Each year the school added a new grade with a new class. In four short years, the campus grew crowded with portable classrooms and less than desirable facilities which gave birth to "Bungalino". But the mission remained intact while the students were reaching incredible academic success and unifying as a student body which created a bond more powerful than anyone could imagine.
---
We are looking for pictures and info to put on the Alumni page to help keep everyone up to date on their fellow teammates.
Drop us a line and send pictures—
[email protected]